Living Walls (also known as green walls, vertical gardens and plant walls) are a great way to reintroduce nature into the urban environment and work-space.
SMI National create both interior and exterior green walls across Australia using the proven ANS Living Wall system. The living wall will give your building an original and lush look and as well as creating an eco-friendly, Green Star Rated environment.
Soften the Built Environment - Transform our Concrete Jungle
The introduction of a living wall makes an environmentally friendly and naturally beautiful workplace, along with numerous sustainable benefits. Our long term goal is to create more living walls in metropolitan areas and help soften the architecture and encourage bio-diversity back into our cities.
Proven Living Wall System
ransform any vertical surface, inside or out, into a stunning tapestry of living art. Create a relaxing and natural environment, beneficial for your clients and employees. SMI National is ANS Global's official Australian certified partner ,bringing you the best products and services that the ANS brand has to offer.
How we create vertical gardens
SMI National utilise a four stage process, from designing your the living wall, planting and installation, and finally the ongoing care and maintenance. Our attention to fine detail will guarantee you a robust and beautiful feature for your working environment.
Our clients are provided with a unique maintenance schedule, dependant upon their living wall's specific requirements, and the customer's requisites and timetable.
Book a Living Wall Product Presentation
Learn how you can replace building facades with our Specialised Plant Modules - save costs on construction, and reduce ground space needed for landscaping.
Find a solution to a long-lasting Plant Wall system like no other. Guaranteed longevity from the moveable plant module design that promotes healthy root growth.
Get Inspired...
Browse our gallery of living wall projects installed with the same proven system from around the world. Contact our team to discuss ways we can customise the design of your Live Plant Wall, and select plant species to suit your design brief.
Indoor Living Walls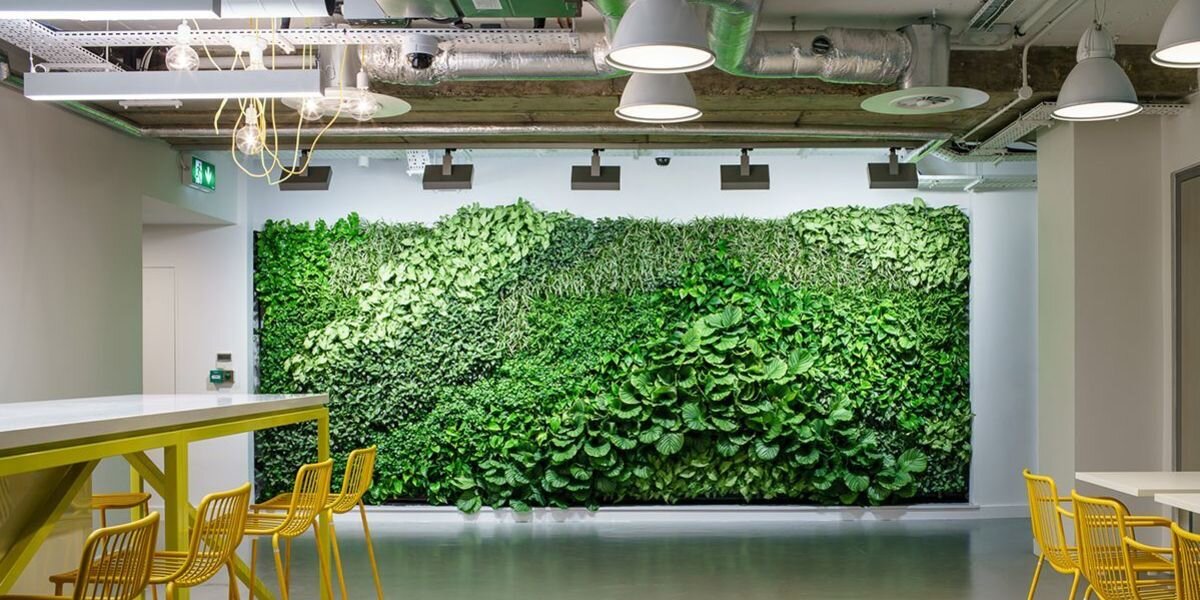 Proven Living Wall System
Installed in various climates across more than 18 Countries globally
Simple in Installation
Complex in Technology
Superior in Design
What does the SMI Living Wall System include?
100% Established Plants (already pre-propogated (grown) in specialised modules) your wall is fully covered from Day 1
Full Plant Wall Design plants selected based on client preference, environment, aspect (north, east, south, west) Indicative design renders & shop drawings
Lighting supply option (if wall is internal)
Supply & Install of all Specialised Compontents:

Hanging rail system & Waterproof membrane
ANS Plant Module
Irrigation emitter pipes
Drainage / Drip Tray guttering
SMI Smart Irrigation Control system (smartphone compatible) - self-regulated irrigation controller

Excludes plumbing of water supply to the Living Wall system
Our system is like a "Drive-Away" Car purchase - we Design, Supply & Install the entire Living Wall system. We handle the process from design to installation, right through to the plant wall maintenance.
Living Wall Product Guide Request Form